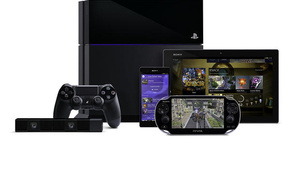 Sony has confirmed that the PS4's camera will support voice and gesture control.
Unlike
Kinect
, the PlayStation Camera is not bundled with the PlayStation 4 (PS4) consoles as Sony made the decision to keep the price lower.
If you do buy a $60 camera, you will be able to use voice and gesture control features, Sony
confirmed to Engadget
from the Tokyo Game Show this week.
The Amazon listing for the new camera listed
"navigational voice commands"
among its features beforehand, so Sony just confirmed what was already rumoured.
The PS4 launches in North America on November 15, in Europe on November 29 and only launches in its home territory of Japan in February 2014.