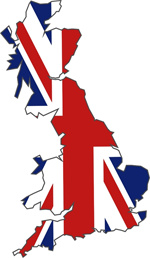 UK regulators are investigating practices of app developers who charge in-game fees, seeking to enforce guidelines to protect consumers.
We are all familiar with "freemium" game apps by now; they are games that are free to download and use but that attempt to generate revenue via in-app purchases. There is, of course, nothing wrong with generating revenue by marketing add-ons and other premium features, but the manner in which they are offered is the subject of a UK regulatory investigation.
The
Office of Fair Trading (OFT)
is looking at
"potentially unfair and aggressive commercial practices"
after checking 38 very popular titles.
Among examples it disapproved of were the attempted exploitation of children by withholding previously promised rewards until they spent money. Other examples appealed to emotion, such as showing an ill virtual animal and promising they could be healed if something was purchased.
"I don't think children are always aware that when they click 'yes' it's spending money,"
Cavendish Elithorn
, executive director at the OFT,
told the BBC
.
"Although parents can change their device settings to deal with some of that, many parents might not know, or it's only when they get the bill that they realise the setting was wrong. So, part of what we're keen to do is support parents in having the right tools to be aware of what their children are doing online."
The OFT is proposing new guidelines for developers that would require them to provide information about the costs associated with a game up front, making it clear that a payment is not necessary to proceed if that's the case, preventing the use of language meant to exploit children's inexperience, making it easy and clear how to complain to a developer and only taking a payment when an account holder provides informed consent, by entering a password or some other means.