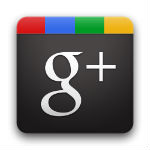 Google will start to use the names of some users, along with photos and comments in advertising.
The new ads will use personal information of some Google+ users, though there will be a way to opt out entirely and users under the age of 18 will be excluded automatically. It will be part of new
"shared endorsement"
ads that will resemble social ads used by Facebook.
If a user has publicly endorsed a product or service by clicking
+1
, or used rating or wrote reviews on products or services shared on other Google services, like the Play Store, then that information could be used too.
Even though Google+ users will be able to opt out, the changes to Google's terms of service policy has some privacy and digital rights activists speaking out.
"It's a huge privacy problem,"
said
Marc Rotenberg
, of privacy group EPIC, adding that Google users
"shouldn't have to go back and restore their privacy defaults every time Google makes a change."
Rotenberg is suggesting that the U.S. Federal Trade Commission (FTC)
review the policy change by Google
, in case it violates a consent order Google entered into in 2011, barring it from retroactively changing the privacy settings of users.