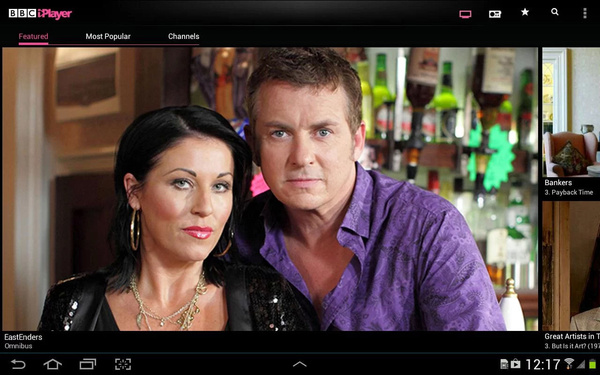 The British Broadcasting Corporation (BBC) has announced that its iPlayer apps for Android and iOS have been downloaded over 20 million times.
In September 2013, a record 70 million TV requests came from mobiles and tablets, compared to just 5 million in September 2010, and TV requests from mobile devices now make up 41 per cent of all iPlayer requests, compared with just 6 per cent three years ago.
Christmas Day 2011 and 2012 were the most popular days so far for downloads of the iPlayer apps, with 229,200 and 385,600 downloads respectively, driven by lucky owners of new phones or tablets who go on an app binge.
iPlayer usage
spikes at night time
, around 10pm as people catch up with their favorite programmes in bed. It then rises again in the morning during commuting hours.
"With over 20 million downloads of the app and record-breaking BBC iPlayer requests on handheld devices, we are thrilled that viewers are increasingly taking their favourite BBC shows with them to watch whenever and wherever they are. And with tablets the top of many people's Christmas list for 2013, we expect this to continue to grow even further,"
Dan Taylor, Head of BBC iPlayer for BBC Future Media said.