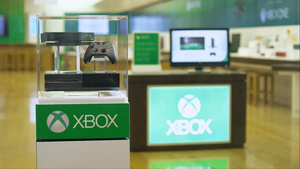 You can now try out Forza Motorsport 5 on Xbox One at Microsoft Retail Stores ahead of the November 22 launch day.
The next-generation console is now on display and playable at Microsoft Retail Stores across the United States and Canada. There are more than 75 Microsoft retail stores across North America, which really isn't that many but you can find the closest location here anyway.
Everyone who tries out the Xbox One will be entered to win the Forza Motorsport 5 Living Room Sweepstakes. The winner will get a great Forza Motorsport 5 Living Room package with a Forza Motorsport branded playseat, Polk Audio N1 Gaming SurroundBar, Thrustmaster TX Racing Wheel Ferrari 458 Italia Edition, and a $2,000 gift card to use towards completing the living room with a big screen TV.
Major Nelson will even be around to talk about Xbox One when he visits the new stores at Fashion Show Mall in Las Vegas and at Penn Square Mall in Oklahoma City when they open later this month.