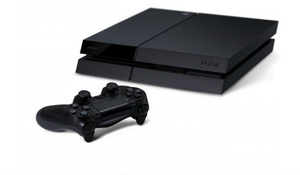 The PlayStation 4 (PS4) launched in the UK and wider European area last night, and is already starting to burn through supplies.
The console went on sale at midnight and those who had pre-ordered waited to get their hands on Sony's shiny new system. Beyond pre-orders, it was a case of first-come first-served of course, but Sony reports that supplies are already running low.
"We are starting to sell out - very rapidly but [we] will continue to work with all parts of the supply chain including our partners at retail to get more, as and when we can,"
a
Sony spokesperson said
.
Sony will setup a stock tracker website to help consumers hoping to get a console before Christmas.
Those who had pre-ordered with Amazon had the option to get their console on launch day, but anyone who failed to pre-order before November 14 would have to wait until after Christmas to get the console shipped.
The absence of supplies is already seen driving web scams that hope to entice parents desperate to get the new consoles in time for the holidays, according to NetNames.
"To avoid falling victim to the latest online scams, consumers need to remember that if the price seems too good to be true, it probably is,"
said NetNames product director of brand protection,
Haydn Simpson
.