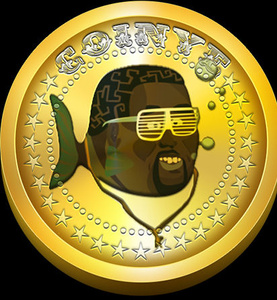 A virtual currency has launched early despite a legal threat sent from a representative of the artist Kanye West.
Originally called
Coinye West
, the new virtual currency decided to change its name to
CoinyeCoin
after a lawyer of
Kanye West
sent a cease and desist letter. In the letter, Kanye's lawyer claimed that consumers are likely to mistakenly believe that Mr West is the source of the service.
It was due to launch on Saturday, but has instead begun operations now and from a domain name registered in India after
switching from a US-Based domain provide
r.
The virtual currency can now be mined using software that can be downloaded from the website at
coinyeco.in
.
"We want to release this to the public before the man can try to crush it,"
the Wall Street Journal reported one of the developers as saying.
"They'll still come after us, but that's OK."