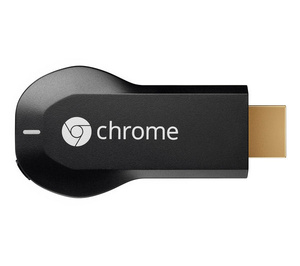 By accounts, the foray of Google's Chromecast dongle into Europe has been a success thus far, as BT Sport joins BBC iPlayer in embracing it.
Chromecast
was only officially launched in European markets two weeks ago, but already the indications are that Google's video-beaming dongle is in demand. In the UK, Dixons revealed that it has sold Chromecast every 4.5 seconds on the launch day, comparing the demand to that of Apple's iPad launches.
In Norway, retail chain Elkjøp ran out of supply and had to order an additional 40,000 units from Google to keep up with demand.
Google has
sold millions
of Chromecasts so far, even though it has just officially entered the European market. The useful tool allows owners beam certain content from PCs, smartphones and tablets to a connected television wirelessly.
Chromecast got a major boost when support was added for BBC's iPlayer app, and now it has also received another in the UK with support for BT Sport reportedly on the horizon too.
BT Sport channels are available to subscribers of BT Broadband services.
(via:
Engadget
)