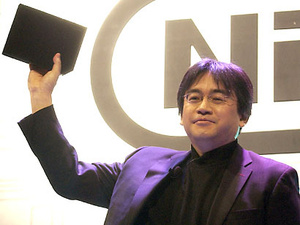 Nintendo will develop and sell new hardware consoles aimed at emerging markets as it fights to climb out of a global slump it has fallen into in recent years.
Despite having a head start of a year,
Nintendo
's Wii U sales are actually lower than that of Sony's PlayStation 4 (PS4) consoles, despite the latter only launching in the holiday season in 2013. Consumers in major western markets are overlooking Nintendo's latest hardware and it is showing on the bottom line in big red figures.
In an effort to turn itself around, Nintendo will look for growth through the development and sale of new hardware. This hardware will be aimed at emerging markets and will not simply be cut downs of the Wii U and other items it sells.
"We want to make new things, with new thinking rather than a cheaper version of what we currently have,"
Nintendo President Satoru Iwata said,
reports Bloomberg
.
"The product and price balance must be made from scratch."
The timing is good considering that China only recently lifted its decade+ ban on video game console sales in the country, although there are still considerable factors to take into account launching in China.
Nintendo reported a net loss of 33.4 billion yen (US$329 million) in Q1 this year, much higher than the 27.9 billion yen loss predicted by analysts.