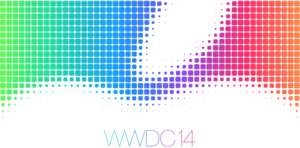 Want to watch Apple's WWDC keynote live today and get a glimpse of the future of iOS and OS X, and possibly more? Here's how..
Apple is livestreaming the event itself, but given that this is Apple we are talking about, it has set limitations on how you can watch its live stream. Firstly, you must be using an Apple device, running Safari 4 on OS X 10.6 or later, or if you have an iPod touch, iPad or iPhone you can watch it on Safari on iOS 4.2.
If you have a second- or third-generation Apple TV STB, then you can watch as long as you have v5.0.2 or later. Whether you can watch it on Safari for Windows with QuickTime installed we honestly do not know yet.
Here is Apple's direct link:
https://www.apple.com/apple-events/june-2014/
For Windows users, there may be several secondary streaming options to watch along, although there could be ads or even commentary over the keynote.
One such feed is from
"Live Tech Keynotes"
on Ustream and it is embedded below, but please remember this is not a feed provided by AfterDawn and we are not responsible for its content.
EVENT IS OVER, STREAM REMOVED
Feel free to post other (NON-SPAM) links to the comments in due course. Enjoy!