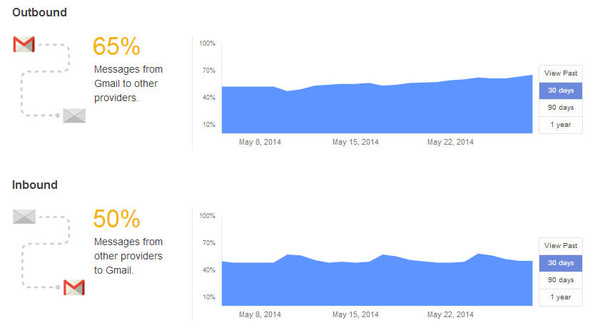 Google is expanding its efforts to secure e-mail in transit from snooping by working on an end-to-end encryption extension for Chrome, and adding a section about e-mail security to its transparency report.
According to Google, around 40 to 50 percent of emails sent between Gmail and other email providers aren't encrypted. Google itself has always supported encryption in transit by using Transport Layer Security (TLS) and will encrypt incoming and outgoing e-mail if it can, but its hands are tied when other e-mail providers don't support encryption.
In Google's transparency report, it shows the percentage of email encrypted for the top domains in terms of volume of email to and from Gmail. One notable bad performer is Comcast, with less than 1 percent.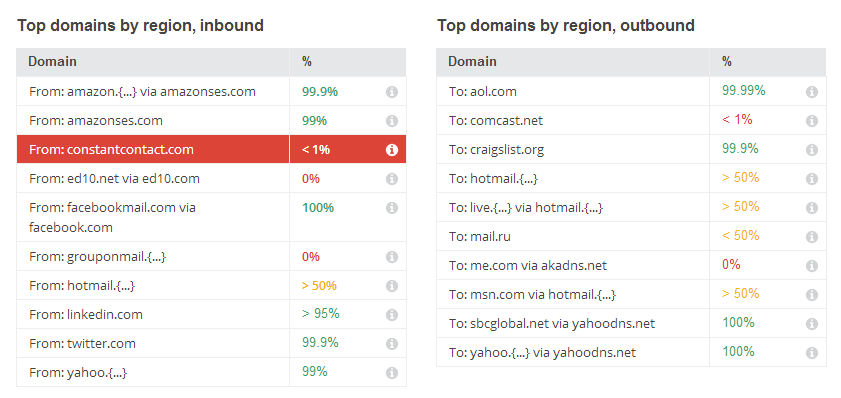 As if like magic, Comcast came out not long after Google made the transparency report available and said it will encrypt e-mails soon.
What about mail providers who will never switch though? Google is going to provide an answer for that too. It has revealed that soon it will offer an extension called End-to-End for Chrome, which will make it far simpler for users to utilize end-to-end encryption without having to use tools like PGP or GnuPG.
The extension is not in the Chrome Web Store yet, but Google has shared the code today for the developer community to test and evaluate it. Once it is available, users will be able to send and receive end-to-end encrypted emails through their existing web-based email provider, regardless of whether the provider supports encryption or not.
Sources and Recommended Reading:
Transparency Report: Protecting emails as they travel across the web: googleblog.blogspot.com
Making end-to-end encryption easier to use: googleonlinesecurity.blogspot.com