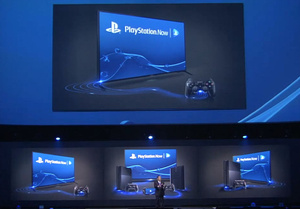 Sony's PlayStation Now games rental/streaming service will available in open beta on the PlayStation 4 console from July 31.
The open beta will be available to PS4 owners in the United States and Canada, with the PS3 and PSVita following later. For those who don't own a PlayStation console, PlayStation Now is also coming to selected Sony Smart TVs. As long as you have a DualShock 3 controller, you will be able to use it with selected Smart TVs.

PlayStation Now will feature PlayStation 3 games only at first, but older platforms will be added later.

The first games confirmed to be available include Dead Space 3, Metal Gear Solid V: Ground Zeroes, Ultra Street Fighter 4, God of War: Ascension and Ratchet and Clank: Into the Nexus.

It is being reported that rental costs for PlayStation Now range between $2.99 and $19.99, depending on the term of the rental and other factors.