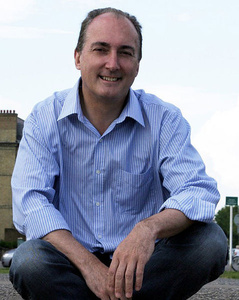 A Member of the UK Parliament and former IP advisor to Prime Minister David Cameron believes that Internet Service Providers and web hosting companies have to shoulder some of the responsibility for leaked Sony movies, following a massive hack.
Speaking to
TorrentFreak
,
Mike Weatherley
gave his opinion on spreading blame and responsibility for the leaking of movies including Fury, and Annie, following a devastating attack on Sony Pictures last week. Over 11TB of data was allegedly stolen. Since then, a massive ~26GB dump of data including the personal details of Sony staff, including their names, addresses, social security numbers and more, has appeared online.
The hack coincided with the leak of several Sony Pictures movies, which have been downloaded hundreds of thousands of times through torrent websites and other sources of pirated content.
An FBI investigation is currently under way into the extraordinary breach, and the Democratic People's Republic of Korea - aka North Korea - is near the top of the list of suspects,
and you can read the reasons why that is the case right here
.
In the absence of perpetrators being identified - and let's be honest if it was North Korea it won't lead to any prosecution - who shoulders the blame for the spread of stolen movies around the Internet?
According to Mike Weatherley, both web hosts and Internet Service providers need to step up and take responsibility for their part in this mess.
"Piracy is a huge international problem. The recent cyber-attack on Sony and subsequent release of films to illegal websites is just one high-profile example of how criminals exploit others' Intellectual Property,
" he told TorrentFreak.
"Unfortunately, the theft of these films – and their subsequent downloads – has been facilitated by web-hosting companies and, ultimately, ISPs who do have to step-up and take some responsibility."
ISPs have already been drawn into the anti-piracy fight on multiple levels, the most obvious of which is the blocking of torrent sites at the behest of copyright holders. This strategy has largely failed to cut off access to sites however, since proxy sites keep showing up and there are many ways to avoid ISP-imposed blockades.
Sources and Recommended Reading:
ISPS MUST TAKE RESPONSIBILITY FOR SONY MOVIE LEAKS, MP SAYS: www.torrentfreak.com