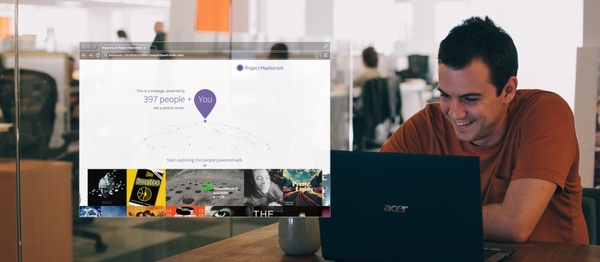 Project Maelstrom envisions a web that works the way BitTorrent works, rather than the standard model of centralized services you connect directly to.
BitTorrent Inc. has launched an invite-only alpha as it seeks to bring its vision of a distributed / decentralized web to life. There's no question that P2P technologies like BitTorrent can be very efficient at spreading large files around the web or on a local network (Sync), but can it be relied upon to drive a decentralized web where content can be published and accessed as easily as the world wide web?
That's what BitTorrent is hoping to find out, and you can
apply for an invite
to the Alpha as a tester, academic/researcher, agency, artists, developer or publisher
here
.
So why is it necessary to build a web browser to power a decentralized web? BitTorrent CEO Eric Klinker provides a variety of good reasons for trying. To start, he argues that such a decentralized web can keep the Internet open, and keep access to the Internet neutral.
"How can we better ensure our private data is not misused by large companies? How can we help the Internet scale efficiently for content?" Klinker asks.
This is the next natural step for BitTorrent, which has already branched out to provide the Sync file sharing service, Bundle for content creators to distribute their own product and its Bleep messaging service.