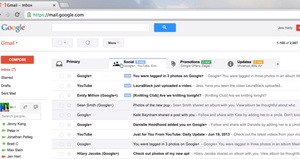 Google has made further improvements to the security of your GMail contents by blocking "bad" extensions from loading unsafe code.
Specifically, Google has added support for Content Security Policy (CSP) for GMail on Desktop. It aims to protect users from bad browser extensions loading code that interferes with a GMail session, or even worse malicious extensions that compromise the security of your private e-mail.

The search giant has warned however that some legitimate extensions may need to be updated to work correctly following the change, but noted that most legit extensions you will use with GMail already implemented support for CSP.

Google is very security conscious about GMail. It requires that HTTPS be used by default and even serves images through secure proxy servers.

Any improvements to security and privacy are always welcome.