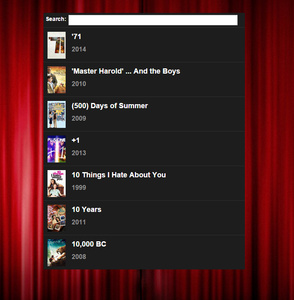 A Popcorn Time fork that works in modern web browsers without downloading and installing an additional app has appeared online.
We really don't expect the popcorninyourbrowser.net to last very long if we are honest. Popcorn Time is a very popular torrent-based movie and TV show streaming solution that plays video content as it downloads. Since the original Popcorn Time ceased to be, there have been multiple forks of continued development.

It has captured the attention of Hollywood because it makes viewing the latest movies and TV shows, in HD, very easy using apps that work on Android, Windows and so on. It sports a very simple interface and will do all the torrenting in the background.

The new site has a responsive search that lets the user find popular films, and with a click will attempt to get the film playing. It is described only as a Mashup of YTS and Coinado.io.

Some brief testing we did showed that it does work but seems rather slow. In any case, we can't see it being online - or at least accessible at the current domain - for much longer.