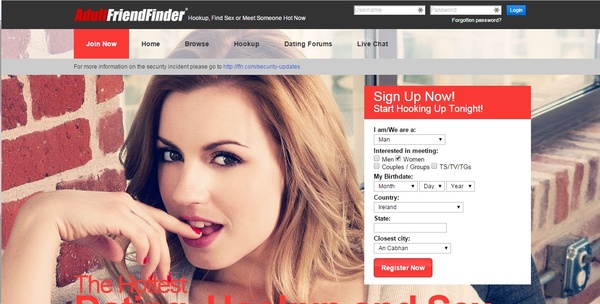 Earlier this week, it was reported that adult dating website Adult Friend Finder had been compromised and sensitive information on nearly 4 million users was stolen.
The data breach was reported by
Channel Four
in the UK.
Adult Friend Finder claims to have around 64 million users around the globe. In this leak, leaked information includes IP addresses, e-mail addresses, dates of birth, post codes and even seuxal preferences and other sensitive information.
Worse, data that was leaked even included information from accounts that had been deleted from the service by user request.
Shortly after the data breach, affected users were targeted with spam and malware-laced e-mails. There are also concerns that leaked information may be used for blackmail purposes.
"We have already begun working closely with law enforcement and have launched a comprehensive investigation with the help of leading third-party forensics expert, Mandiant,"
the firm said earlier this week.