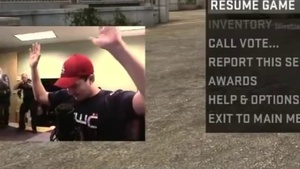 An eight-hour long
"swatting"
live stream on YouTube leads police to a 17 year old, later charged with extortion, criminal harassment, making false police reports and more.
The Canadian cannot be named due to his age, but reports say he identified as part of the group Lizard Squad. He was accused of harassing targets he found on League of Legends and on Twitter, usually because they wouldn't accept his friend request.
Victims had their personal information, including financial records, posted online. The worst of all offences he admitted to was swatting, in which a false report would be made to police with the goal of getting a heavily armed response unit to show up the victim's location.
In one case, a University of Arizona student dropped out after multiple cases of swatting against her and her family.
The teen was
eventually tracked down by police
after tips were received about an 8 hour long YouTube live stream in which he had multiple people swatted.
He faces sentencing on June 29.
NOTE
: Image accompanying the article is a screenshot of swatting occurring during a live stream. It is not linked to this particular case.