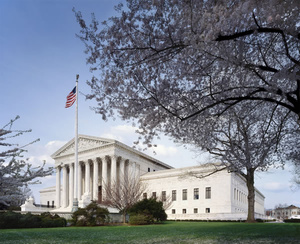 The U.S. Supreme Court has declined to examine a copyright infringement case against Vimeo brought by music firms, dating back to 2009.
Vimeo was sued in 2009 by Vivendi SA's Capitol Records and units of Sony Corp, for copyright infringement related to 199 videos hosted by the service. The music firms alleged that Vimeo was hosting content that included songs from famous artists like the Beach Boys, without appropriate permission.
In 2013, a federal court dismissed the claims against most of the music videos, citing a protective clause of the Digital Millennium Copyright Act (DMCA) which exempts providers from liability as long as it can be demonstrated that they handle copyright infringement notices.
The court did not dismiss claims relating to pre-1972 recordings, finding that since the U.S. Congress included recordings in the scope of federal copyright law that year, pre-1972 recordings are instead protected by state law.
The New York-based 2nd U.S. Circuit Court of Appeals examined the initial ruling, and last year found that the DMCA applies in claims made both under federal and state law, in a win for Vimeo, prompting the record labels to reach out to the highest court in the land.
On Monday, the Supreme Court
formally declined to re-examine the lower court's ruling
.
Rights' holders have expressed concerns about the safe harbor provision of the DMCA, claiming it is fuelling rampant online copyright abuse since it shields providers from liability when users upload copyright infringing content to their services.