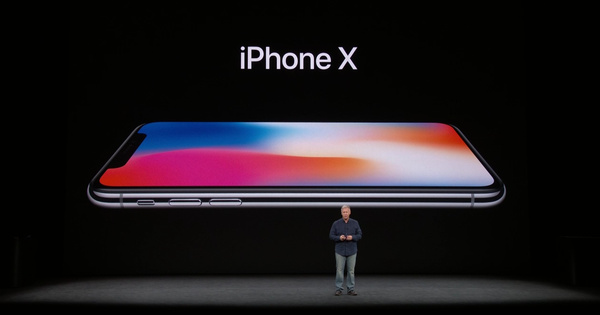 Apple has unveiled the hotly-anticipated iPhone X at a press event at the Steve Jobs Theater, sporting a radical redesign for the iPhone brand.
With the absence of the ever-present Home button and Bezel, the new device celebrating the 10th anniversary of iPhone certainly looks different. With a gorgeous 5-8-inch edge-to-edge OLED display (1,125 x 2,436, 458ppi) and glass back-plate, the device certainly stands out from the crowd for aesthetics. The new Super Retina display supports HDR and True Tone.
Because there is no Home button, a gesture (swipe up from bottom) instead is used to return to the Home screen from any app. A larger side button can be used for a variety of things, such as summoning Siri. You can also summon Siri with voice command as before.
The feature change prompting the most buzz is the inclusion of Face ID facial recognition technology, which is yet unproven for mass deployment in smartphones, especially when compared to the success of Touch ID (deployed since iPhone 5S) and similar fingerprinting scanning features. Face ID can be used as an iPhone unlock mechanism by simply looking at the phone, for iTunes purchases, for Safari Autofill, third party apps and to determine when you are looking at the screen to avoid premature dimming. It is enabled by an array of censors on the top of the iPhone screen
Your face data is protected and is not sent to remote servers. Additionally, much work has been put in to protecting the system from being compromised. Apple claims there is a 1 in 1,000,000 chance of another person unlocking your device with their face. You can also backup with a passcode too.
Since the leak of the iOS 11 code last week, we also expected to find wireless charging hardware built-in to the iPhone X, and were not disappointed. It supports Qi open wireless standard, providing support for a wide range of third party products for wireless charging. Additionally, Apple is producing its own charging mat for a variety of its devices that will support wireless charging called AirPower.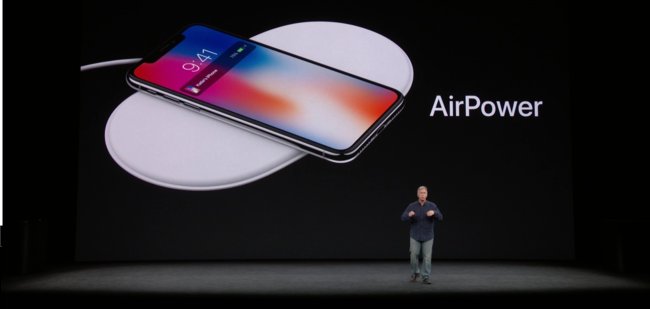 Under the hood, iPhone X can exploit 3GB of RAM and is driven by a new A11 Bionic chip with two high performance cores, and four high-efficiency cores.
iPhone X runs iOS 11 which includes some interface changes. Battery, cellular network signal and wireless network information is featured in the top right corner, except while charging when a larger battery icon obscures the rest. In the top left corner, the current time is displayed with differing background colors based on device activity (e.g. red for recording, green while on a call.)
Apple iPhone X will cost $999 with 64GB storage. A 265GB version will also be available. Orders start on October 16, and the device will be available from November 3.