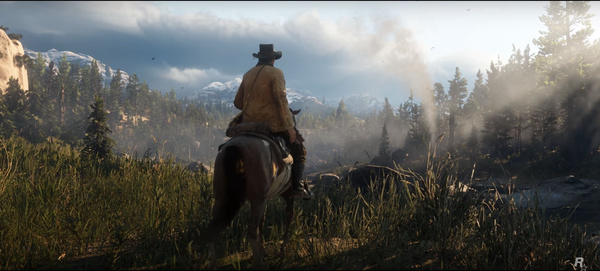 Rockstar Games has released a second trailer for its upcoming Red Dead Redemption II, due to be released during the spring of 2018.
Red Dead Redemption II is the third title in the critically acclaimed Red Dead series from Rockstar Games, following 2004's Red Dead Revolver, and 2010's Red Dead Redemption. The upcoming title serves as the prequel to the latter, but rather than having a former outlaw seeking redemption (John Marston), its protagonist is outlaw Arthur Morgan as he rides with the Dutch van der Linde gang.

Red Dead Redemption was widely praised for its stunning visuals depicting life on the American Frontier in 1911. The new trailer doesn't show us much, but shows us enough to know that the game will look superb too.

Here is the trailer:


Red Dead Redemption II is coming to Xbox One and PlayStation 4 next Spring.