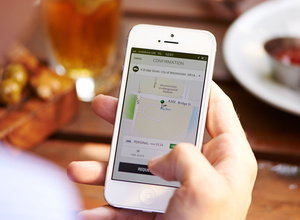 Uber has fired two employees after a breach of user data was covered up last year, Dara Khosrowshahi has revealed to the public.
Khosrowshahi recently replaced co-founder Travis Kalanick as CEO at the ride-sharing giant. In a blog post, he said that the October 2016 data breach had only been revealed to him recently, and that two employees whose job it was to respond appropriatelky to a data breach have been fired as a result.
The names and driver's license numbers of around 600,000 drivers in the United States were stolen in the breach, along with some personal information of 57 million Uber users around the world which includes names, email addresses and mobile phone numbers.
The breach happened after hackers gained access to proptietary information stored on the GitHub service, which was then used to access Uber information held by a cloud-storage provider. For the record, GitHub has confirmed that its security was not breached as part of the incident.
Uber has not found any evidence of fraud or misuse tied to the incident so far, but is providing affected drivers with free credit monitoring and identity theft protection.
Uber drivers can get more information
here
, while Uber riders can seek information
here
.
"None of this should have happened, and I will not make excuses for it. While I can't erase the past, I can commit on behalf of every Uber employee that we will learn from our mistakes,"
Khosrowshahi wrote.
"We are changing the way we do business, putting integrity at the core of every decision we make and working hard to earn the trust of our customers."