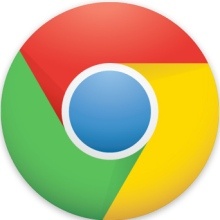 Google's Chrome browser will begin blocking annoying and nuisance advertisements on webpages from February, 2018
Google previously announced plans to block nuisance advertisements on webpages. It defined such elements as being auto-play videos with music, or ads that prevent a user from using a webpage for a set amount of time.
Chrome browsers will start to take actions against such ads from February 15, which
doesn't appear to coincide with any major release
of the Chrome browser.
Websites that go on to violate te Better Ads Standards (set by Coalition for Better Ads, which counts Google as a member) will see all of their ads blocked by Chrome if they persist for more than 30 days. The idea is to reduce the amount of annoying advertisements that encourage users to install ad blockers that remove all ads altogether.
Read More:
developers.google.com