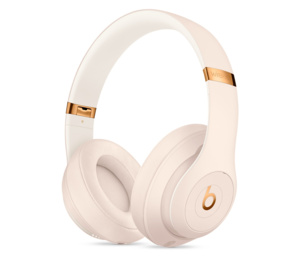 A jury has awarded $25 million to an ex-partner of Dr Dre (Andre Young) and Jimmy Iovine over the Beats headphone brand.
Steven Lamar and his company Jibe Audio sued the Beats co-founders alleging they had breached a contract to avoid paying royalties. The lawsuit was seeking $130 million in unpaid royalties, but Beats insisted that Lamar's involvement was in the early stages and paid for already. Specifically, Beats claimed Lamar was only owed for the original Studio model and had already been compensated for it.
Lamar's lawyers argued that the claimant had been involved in the development of twelve models.
In a 9-3 margin, the Los Angeles Superior Court found that Beats had breached a contract with Lamar, and awarded him $25.2 million. While this clearly falls short of the $130 million sought in the lawsuit, Lamar's lawyer welcomed the decision.
"The jury really validated our theory of the case, that Mr. Lamar was involved in the founding of Beats,"
Lamar's attorney Stephen E. Morrissey said,
reports the Associated Press
.
"It's not everything we were asking for, but we're happy."