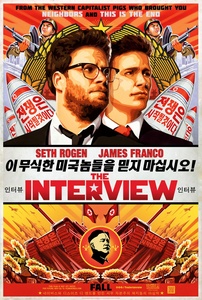 North Korea has responded to charges against a hacker in the secretive country by insisting that the identified man does not exist.
The U.S. Department of Justice (DoJ) charged a North Korean man in connection to the hacking of Sony Pictures in late 2014, and also with the spread of WannaCry malware last year. WannaCry affected business and government systems around the world. In the UK, thousands of health appointments had to be canceled as the malware affected computer systems in the National Health Service (NHS)
North Korea is claiming that the identified man doesn't exist at all and warns that the accusations against the country could have a negative effect on relations with the United States.
The man "is a non-existent entity, and furthermore, the act of cyber crimes mentioned by the Justice Department has nothing to do with us," North Korea's Ministry of Foreign Affairs,
said in a statement
to North Korean news agency KCNA.
Sony Pictures was hacked in 2014 ahead of the planned release of The Interview, a comedy starring Seth Rogan that depicts a U.S. plot to assassinate Supreme Leader Kim Jong Un.