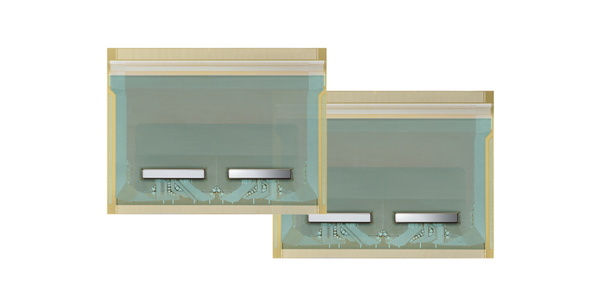 Samsung has unveiled a new advanced display driver IC that it says will drive new 8K all-display televisions.
The new 8K display driver IC (DDI) provides for intra-panel data transfer speed at up to 4-gigabit-per-second (Gbps), enough to transfer true 8K images to 8K panels without additional components and allowing for more streamlined product designs for slim bezel-less TVs of 65-inch or larger.

Given that 8K resolution has four times the number of pixels than 4K UHD, the amount of image data to be transferred within a panel must increase accordingly, as well as the number of components to support that task.

"To deliver true 8K resolution, it is essential for today's DDIs to support a high-speed 4Gbps intra-panel interface," said Ben K. Hur, senior vice president of System LSI marketing at Samsung Electronics.

"Samsung's 8K DDI (S6CT93P) with USI-T 2.0 will bring stunning 8K images to premium displays that can take visual experiences on large-screen TVs to the new level."