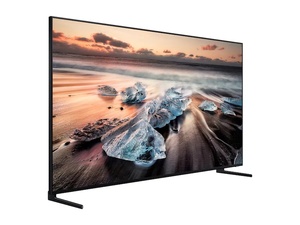 Earlier this week, Samsung raised eyebrows by sharing a video instructing users of its smart TVs to run virus scans on them regularly.
Samsung's smart TVs run on the Linux-based Tizen operating system. We are all familiar with running anti-malware software and even running virus scans on your PCs if we have suspicions. Samsung posted a tweet with an embedded video to its Samsung Support USA account reminding users that the same practice should apply to their televisions.
"Scanning your computer for malware viruses is important to keep it running smoothly. This also is true for your QLED TV if it's connected to Wi-Fi,"
the tweet reads.
"Prevent malicious software attacks on your TV by scanning for viruses on your TV every few weeks."
An embedded 19-second video then guided users through a process using the remote control to access a sub-menu to activate virus checks. The video and tweet have since been removed by Samsung.
That is likely due to unexpected responses that ranged from users excmlaiming that this is an example of why you shouldn't connect your TV to Wi-Fi at all, to others pointing out that it's pointless advice because the TVs typically come loaded with specialized smart TV-focused McAfee security software that runs in the background.
There were also suggestions that if Samsung is genuinely concerned about TV malware, it should take the step of prompting users to run scans rather than rely on a manual process, and that it also should automatically update software.
"We understand that this may have caused some confusion and we want to clarify that this was simply a way to inform and educate consumers about one of the features included in our products,"
Samsung told the
BBC
when asked about the deleted tweet.