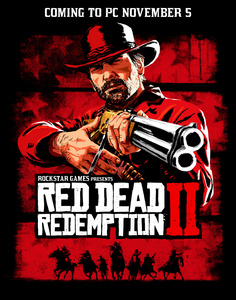 Rockstar Games has provided an update for frustrated PC gamers after a rocky launch for its Read Dead Redemption 2 title on the platform.
Rockstar said it has been working around to clock to address issues that have affected RDD2 players since it launched last week, but acknowledged that despite the work there are still issues for some players. The developer identified game stuttering issues and linked them to
"unforeseen issues related to specific combinations of Nvidia graphics drivers, Nvidia GPU cards and certain CPU's."
It is rolling out an update that will address the stuttering issue alongside other fixes, but it is still working with Nvidia to completely resolve the stuttering issue. It may take a few days for the developer to properly test new updates before they can be pushed out.
"We sincerely apologize for this temporary inconvenience and will update you as soon as we have more information to share,"
Rockstar said in a press release.
Players who are experience issues should report them at the
Rockstar Games website here
.
"And as a show of gratitude to our PC fans while we sort this out in the coming days, everyone who plays Red Dead Redemption 2 on PC this week and through to the holiday season will receive a complimentary care package for Red Dead Online that includes the Prieto Poncho and an assortment of provisions and ammo. Look for more details on the care package to come."