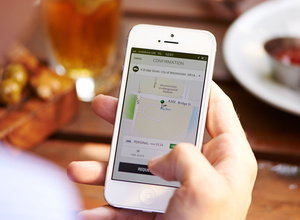 Uber users will not have the option to pool rides with others riders headed in the same direction for the time being.
Uber riders can typically choose to share a ride with up to three other passengers who are headed in the same direction. It is a way to cut costs and for the service to be more efficient. However, due to the spread of the novel coronavirus, Uber has decided to disable the option for customers in Canada and the United States.
"Our goal is to help flatten the curve on community spread in the cities we serve,"
senior vice president Uber Rides and Platform Andrew Macdonald said, reports
Reuters
.
Decisions on whether to limit the service in countries outside of the U.S. and Canada will be made on a case-by-case basis as more data emerges on the spread of the novel coronavirus.
According to the same report, the Uber app will also prompt users only to travel when it is necessary. Users are also asked to clean or sanitize hands before and after a ride, to sit in the backseat and to keep windows lowered for ventilation to reduce the chance of transmitting the virus.