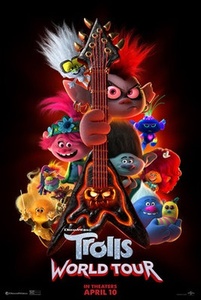 While the use of legitimate film and TV streaming services has risen during the COVID-19 pandemic, the demand for illegal streaming has also gone up sharply.
In some cases, it has also trebled, according to a report by the Federation Against Copyright Theft (FACT). FACT has observed a significant increase in links to illegal streams of films that are shared online during the past couple of months, compared to February.
It reports that the FACT scanning team removed more than double the volume of film links and illegal streams in April. FACT also notes that the closure of movie theaters has resulted in movies being made available for streaming when in normal times they would be exclusively in cinemas.
While that has been seen as a success - with Trolls World Tour generating more revenue during three weeks of digital release than its prequel did during five months in cinemas - FACT also warned that it comes with a hidden cost of piracy spreading illegal copies and streams of them around the world.
"Piracy is any rights holders' biggest competitor and with content consumption set to stay digital, it's never been more important to protect content. Whenever its release; we can protect it,"
the FACT report reads.
Muso, a firm that tracks illegal streaming and downloads, also reported that traffic to piracy websites bumped
over 60 percent in March
, generating over 300 million visits to those sites in the UK, and over a billion in the United States.