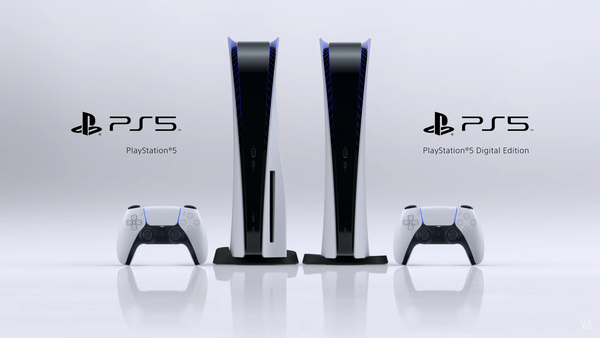 Sony showed off the upcoming PlayStation 5 (PS5) console in an online launch event on Thursday.
It provided the first glimpse of the PS5 console itself after it had previously shown off the DualSense controller (which features haptic feedback). The reveal was online rather than a live event due to the COVID-19 pandemic.

Resembling the controller, the PS5 console contains a black core and features two curved white sides sitting atop a black base (upright). It also features a blue glow. Some have likened its appearance to a large Wi-Fi router - you be the judge!

There will be two PS5 consoles available at launch, with the key difference being a basic console will feature a Blu-ray drive while an all-digital version will not.

During the roughly hour-long event, Sony showed off a variety of games that will catch the eye, among them the likes of Grand Turismo 7, Hitman 3, Horizon: Forbidden West, and Spider-Man: Miles Morales.

You can watch the hardware reveal at:


Absent from the launch event was any word on how much the PS5 will cost or the exact release date. However, it will launch later this year alongside Microsoft's Xbox Series X rival.