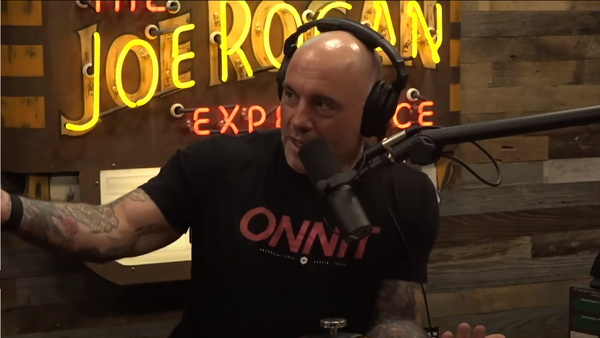 According to a report from
Digital Music News
last week, Spotify will resume removing Joe Rogan Experience podcasts from its inventory.
The popular podcast made the jump to Spotify at the end of 2020, with the Swedish streaming platform securing exclusivity over the existing catalog and new episodes. Some older episodes still remain on YouTube, while Spotify decided against bringing over several dozen podcast episodes. Additionally, clips from new podcast episodes are still uploaded to YouTube.
Spotify has reportedly removed 42 episodes of the podcast which features guests including provocateur Milo Yiannopoulos, Gavin McInnes, comedian Chris D'Elia, and more. While Spotify did not bring over old episodes featuring Alex Jones, it still has a more recent episode online with Mr. Jones and comedian Tim Dillan, which Rogan himself described as a "big test."
The popular podcaster, comedian, and UFC commentator clashed with Spotify employees shortly after the transition to the service. Reports circulated that Spotify employees were demanding editing oversight be given to Spotify staffers, that trigger warnings be displayed for some episodes, as well as clarifications by "fact-checkers."
Since then, Spotify has removed episodes quietly and according to the
DMN report
, is planning to eventually remove between 15 and 20 more episodes. For now, the service has reportedly halted the purge of the episodes due to a public backlash against the removals.
Spotify is believed to have spent more than $100 million in securing the JRE exclusivity deal.