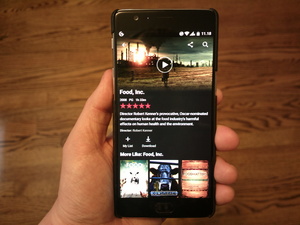 One of the most anticipated features of all time on Netflix must have been offline viewing. This feature that has been largely shrugged off by Netflix and even been denied of any viability finally made it and was made official last week.

Now, what this means is that you can enjoy your favorite movies and TV shows even when you don't have an internet connection, given that you've downloaded the content beforehand. There are some limitations as Netflix is rolling it to more content over the coming months but if the show or movie is downloadable it has a Download link right next to the "Add to My List" button on movies or next to the play button of each episode in shows.

One thing that needs to be remembered though before downloading all 52 episodes of House of Cards in case you need to take a flight at some point. Downloading TV shows and movies takes up a lot of space.

Netflix has done their home work and know how to encode and package their content for offline viewing, but there's a some oddities too. During the fall the company tested both HEVC and VP9 with a sample size of over 5000 videos grabbed from over 500 shows and movies.
Read more...
---