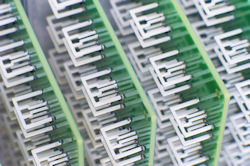 Aereo, the popular Internet TV startup, has had to shut down their streams in Salt Lake City and Denver following a loss in the US District Court of Utah.

The federal court rejected Aereo's request to stay the injunction while it prepares its appeal, claiming "Aereo has not made a strong showing that it is likely to succeed on the merits of its appeal. Nor has Aereo demonstrated that the other factors weigh in its favor."

Aereo, which costs $8 per month, allows users to watch free, OTA content on any mobile device along with a free remote DVR. Aereo does not pay any re-transmission fees as it uses tiny digital TV antennas for each user in its own facilities and links to the streams.

Reads the message from Aereo:
Read more...
---