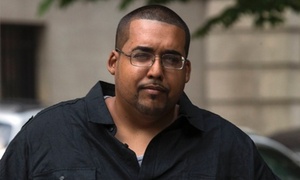 Former Anonymous and LulzSec hacker Hector 'Sabu' Monsegur does not believe North Korea had the capability to commit such a cyber attack as the one that was perpetrated against Sony Pictures.

"For something like this to happen, it had to happen over a long period of time. You cannot just exfiltrate one terabyte or 100 terabytes of data in a matter of weeks," Monsegur added. "It's not possible. It would have taken months, maybe even years, to exfiltrate something like 100 terabytes of data without anyone noticing."

Sabu led some of the most brazen attacks on corporations in the U.S. before he was eventually arrested and flipped as an informant for the FBI.

"It could be [North Korea]. In my personal opinion, it's not," Monsegur said. "Look at the bandwidth going into North Korea. I mean, the pipelines, the pipes going in, handling data, they only have one major ISP across their entire nation. That kind of information flowing at one time would have shut down North Korean Internet completely. They don't have the technical capabilities. They do have state-sponsored hackers very similar to China, very similar to Russia and very similar to our good old USA."
Read more...
---