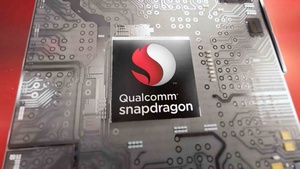 The patent drama between Qualcomm and Apple is ever-changing it seems. To start the year Apple sued Qualcomm for $1 million for abusing their patents. Then Qualcomm responded during the summer by taking Apple to court for patent infringement themselves.

A few months later, just a few days ago in fact, Apple filed more lawsuits claiming Qualcomm is using their power management patents without consent. And that gets us to today when Qualcomm has filed their latest claims.

Surprisingly Qualcomm is blaming Apple for pretty much exactly what they were sued for. According to Qualcomm, Apple has been using their camera autofocus and power management patents in their new iPhone models.

The three new claims bring the total number of Qualcomm patent complaints to 16, ZDNet reports. In addition to this, Qualcomm is challenging Apple's patent usage at the International Trade Commission (ITC).
Read more...
---