Adding Other Audio Files
Even though many people continue to buy CDs, downloads make up a bigger percentage of sales every year. As of version 8, Music Collector can't catalog your downloaded music collection. In version 9, which is expected to be released in October of 2009, this will be changing. If you don't want to wait you can buy MP3 Collector to do the same thing. It doesn't integrate perfectly with Music Collector, but it will allow you to see your CDs and other audio files in the same program.
Note
Files imported from MP3 Collector won't show up in iPhone exports, but will show up on generic exports such as printed reports and comma separated text files.
Required Software



MP3 Collector is used to catalog music files, including MP3, FLAC, OGG Vorbis, WMA, and APE.
MP3 Collector is very similar to Music Collector. The primary difference is that it relies on the tags embedded in your audio files to identify each song. It also includes tools for renaming your files based on the tags.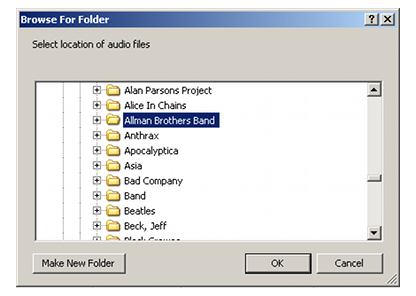 Adding Files to MP3 Collector
Before you can import your audio files into Music Collector you'll need to add them in MP3 Collector. This is actually much simpler than adding CDs was because MP3 Collector can generally get all the relevant information from the file itself. Use the
Add to Database
option on MP3 Collector's
Database
menu. You'll be prompted to select the folder you want to add. Depending on how many files you have it may take a little while for MP3 Collector to catalog them all.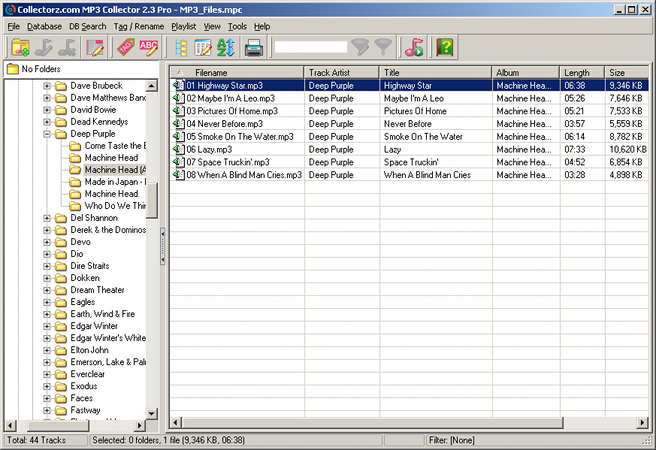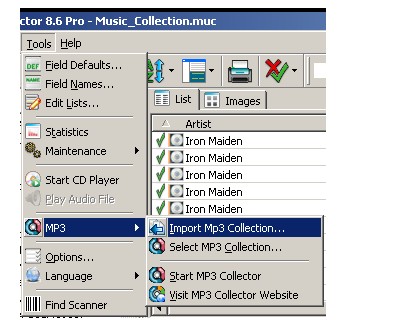 Once your files are in the MP3 Collector database you're ready to open Music Collector and use the
Import Mp3 Collector
option from the Tools menu.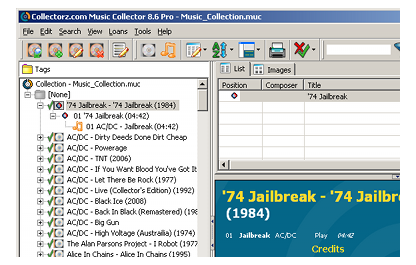 Albums and songs imported from MP3 Collector will show up with a red and blue icon next to them so you can find them easily.
Version History
v1.0
Original version by
Rich Fiscus