Convert any video file to 3GP for mobile phones using freeware
Introduction
In this guide we will teach you how to convert any video file you may have into a 3GP multimedia file that can be then transferred over to your compliant mobile phone and played on the go. For this guide we will be using the excellent freeware program SUPER to transcode the files and at the end of the guide we will provide links to phones that can play 3GP.
We would also like to recommend the new updated
Using ViO Mobile Video Converter guide for the same process.

Getting Started
To get started I will give you a little bit of background information on the format itself
What are 3GP files?
3GP is a
container
format for audio and video streams. This means that it stores streams of audio and video in a file,usually with a .3GP extension. As for the actual video inside, it is generally
MPEG-4
Part 2,
H.263
or
H.264
.
AMR
or
AAC
audio is used with 3GP. This multimedia container format is designed for, and primarily used with multimedia-capable mobile phones. Many mobile phones record and playback video using this format.
Requirements
For this guide you will only need the video file you want encoded, the program SUPER and enough hard drive space for the video, and the re-encoded video. Please note that for this guide there will be two pages that are very similar but are intended for different types of phone makes. Also note that we will be using settings that are supported on all phones that support 3GP although it is not the highest quality available.
SUPER
- Download the excellent freeware program here from
Afterdawn
.
You should also have support for the codecs used in this guide already installed on your computer prior to the encoding. You can do that by either using an all-in-on codec pack such as
K-Lite Codec Pack
or by installing
FFDShow
.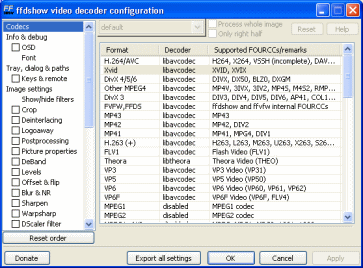 FFDShow is a directshow decoding filter for decoding many many different video and audio formats. It is, by far, a must have for anybody who will deal with video playback on a regular basis. It supports
MPEG-4
,
H.263
,
H.264
.
AMR
&
AAC
audio, so along with the capabilities to split 3GP video, a DirectShow player should be able to playback most 3GP videos you throw at it.
Download and install it from:
http://www.afterdawn.com/software/video_software/codecs_and_filters/ffdshow.cfm
Now that we got all of the requirements out of the way, we can finally move on to the encoding part which begins on the next page :)