Convert DVD video for iPhone, iPod (Classic, Touch, Nano), Zen, PSP and more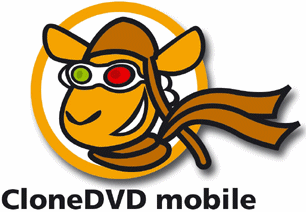 This guide shows how you can easily convert unencrypted DVD-Video for portable multimedia devices including the Sony PlayStation Portable, Apple iPod Video (Touch, Classic, Nano), iPhone, iAudio X5, Creative Labs ZEN Vision and many many more. This guide is relatively easy to understand and follow, and so is suitable for a wide audience.


Introduction & Requirements
CloneDVD Mobile
--> Download and install a trial of CloneDVD Mobile. If you like it, then consider purchasing a full limitless licensed version of the software directly from
SlySoft
.
You will need enough free space to store the output video. Please be warned however that this guide contains no DVD ripping instructions of any kind.
A word about DVD Ripping
The
AfterDawn Administration
was forced to remove content that provided details on copy protection circumvention (even though they were meant for use while making legal backups and other processes protected by fair use) and tools that were capable of circumvention to comply with Finnish copyright laws that went into effect on
January 1st 2006
. For this reason, this guide cannot provide you with in depth details of using such software to rip DVDs and assumes that your DVD is already unprotected (or already ripped) to your HDD. For more information, please read
http://www.afterdawn.com/guides/archive/afterdawn_guides_copyright_law.cfm.
If you would like to know a little more about the copy protection found on 99% of retail DVDs, check out our
Glossary
entry for
Content Scrambling System (CSS)
.
What can CloneDVD Mobile do?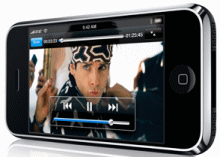 CloneDVD Mobile
is unique software because it allows the user to convert video that will play back on their multimedia gadgets right from their DVD collections. This is an important possibility when you remember that online video download stores offer legal downloads of such content at prices that are usually higher than the DVD itself. Why pay for something twice, especially when you will be viewing it on a small screen?
So what type of Gadgets are covered? Here are just some; AppleTV, iPod Nano, iPod Classic, iPod Touch, iPhone, Sony PlayStation Portable, Creative ZEN, Nokia N95, Xbox 360, PlayStation 3, Motorola SLVR, Microsoft Zune, iAudio X5, BlackBerry 8800 and more. Basically CloneDVD Mobile is a one stop shop for all your tech gadgets.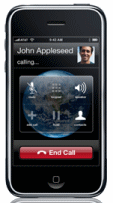 The program allows for multipass encoding, which was never there when we covered the program in its early days. This greatly improves quality. It will allow you to pick and choose chapters from your DVD to convert for whatever gadget you want with whatever audio track you choose and optional subtitles. The quality can be very good based on your quality settings and the amount of time you are willing to allow for encoding.
So, without further delay, let us get on to the program itself.
NOTE:
Because our readers screens vary in their display resolution, some of you may not be able to read the screenshots provided in this article correctly if they have been cropped or resized. However, simply clicking on any of the images will load up a full sized, non-cropped screenshot for your convenience.