| | |
| --- | --- |
| Converting DVD to AVC with Nero Recode 3 | You are viewing Page 1 of 3 -- Go to page 1 , 2 , 3 |
Converting DVD to AVC with Nero Recode 3

Over the years Nero has evolved from a simple CD burning program into a full featured multimedia suite. Nowhere is this more evident than in its Recode application. Although Recode began as just another DVD backup program, it now includes a powerful, high quality AVC encoder as well. AVC, also referred to in Recode as Nero Digital AVC, can achieve very high quality at relatively small file sizes. With the aid of Recode's straight forward interface creating them is relatively simple, even if you know next to nothing about digital video.
Required Software






Recode 3, included as a component of Nero 8, features a high quality MPEG-4 AVC encoder. You can download a 15 day trial from Afterdawn. If you prefer to buy it rather than using the trial click here instead.
---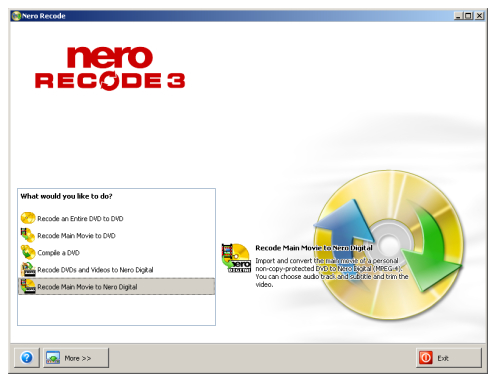 Getting Started
When you start Recode there will are several options on the left side for different operations. We'll be concentrating on backing up just the main title of a DVD so you should select
Recode Main Movie to Nero Digital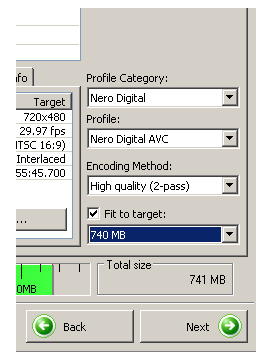 Set Codec To Nero Digital AVC
Besides the fact that Recode's AVC encoder is among the best available, it also has perhaps the most user friendly interface of any comparable product. The image above has each step numbered so you can follow along easily. Since we're doing a generic AVC encode you'll need to make sure the
Profile Category
and
Profile
are set to
Nero Digital
and
Nero Digital AVC
respectively. You can find these settings near the bottom of the window on the right side.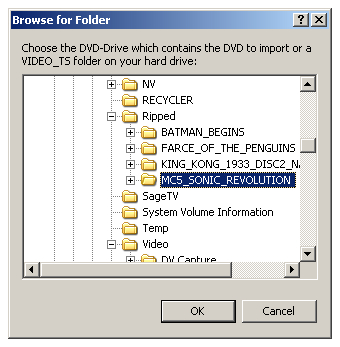 Import DVD
Use the Import DVD button to open the video either on your hard drive or an unencrypted disc in a DVD-ROM drive. If your DVD files are in an ISO (disc image) file you'll need to either extract them to your hard drive or mount the image to a virtual drive such as the Nero Image Drive. Once you've selected the folder which contains the DVD's
VIDEO_TS
folder Recode will automatically select the largest title automatically.
Continued On Page 2



Next we'll consider various settings for processing video and audio. This will include deinterlacing, resizing in addition to audio and subtitles.





Converting DVD to AVC with Nero Recode 3
You are viewing Page 1 of 3 -- Go to page 1 , 2 , 3