ffdshow Installation and Configuration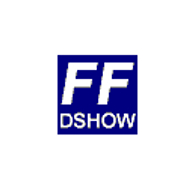 As new video and audio formats continue to be developed it's becoming harder and harder to make sure that your computer has the required software to playback the latest multimedia files. If you suddenly have a need to playback a format you've never seen before the last thing you want to do is spend hours figuring out why it won't play, only to discover you need to buy a new decoder of some kind. If you don't want to keep installing "just one more" codec, or worse yet an assortment of codec packs, you should consider using ffdshow instead.
What Is ffdshow?
For the last several years an open source project called ffmpeg has been under nearly constant development. Although ffmpeg started out with the goal of encoding MPEG video under Linux, its long since been expanded to support what is probably the widest array of video formats supported by any encoder. One component of ffmpeg in particular, libavcodec, is also used by a number of other programs. Since libavcodec includes all the code necessary to read (decode) most video and audio formats, it allows those capabilities to be added to any number of programs - including ffdshow.
ffdshow starts with libavcodec and adds a number of other video and audio decoding and encoding software. These packages are combined into a single DirectShow filter. DirectShow is the multimedia component of Microsoft's DirectX framework. It's intended to be a replacement for the older Video for Windows (VfW) framework first available for Windows 3.1 in the early 1990s. Most media players written for Windows, as well as editing, encoding, and authoring software, use DirectShow. That means in order to play a video you need to have the appropriate DirectShow decoder installed. By installing ffdshow you can add support for a number of formats, including MPEG-2, MPEG-4 ASP (DivX, Xvid, 3IVX, etc,...) and MPEG-4 AVC (H.264).
ffvfw
ffdshow also includes a VfW (Video for Windows) package called ffvfw. If you're using programs such as VirtualDub which use the VfW multimedia framework you can use ffvfw to support many of the same formats available in the DirectShow filter. Besides decoding (reading) video and audio, ffvfw also includes the abillity to encodein a number of different formats. ffvfw is suitable as a replacement for most or all other VfW codecs, including DivX, XviD, various DV implementations, and HuffYUV.
Required Software
| | |
| --- | --- |
| | ffdshow is a DirectShow decoding filter for decompressing several video formats, including DivX, XviD, WMV, MPEG-1 and MPEG-2 movies. |
Optional Software
| | |
| --- | --- |
| | AviSynth is a powerful open source editor, often used to prepare video for encoding by the tools used by SUPER. You can find more information on AviSynth in our guide on Using AviSynth 2.5. It includes not only basic instructions for AviSynth, but also descriptions of a number of built-in filters, as well as third party plugins. |
| | VirtualDub is an extremely efficient video capture and processing program. You can use it to for example compress an MJPEG AVI file to MPEG4 video with MP3 audio, capture video without worrying about the 2GB barrier, or just multiplex audio and video into a single AVI stream. |
| | Haali Media Splitter is a DirectShow splitter for MKV (Matroska), MP4, MPEG-2 TS (transport stream), MPEG-2 PS (program stream), OGG, and AVI files. If you need help with installation you can refer to our Introduction to Haali Media Splitter. There will be a link at the end of the guide to bring you back here. |