Streaming AVI to Xbox 360 with TVersity
In this section we will look very briefly at
TVersity
, which can be used to stream AVI content to an Xbox 360 console over a home (wired or wireless) network. Please note that we will not be going into any of TVersity's main settings at all, nor will we be covering troubleshooting issues as we always have a full TVersity guide available on AfterDawn that you can read. Here we will only show how to share a folder and access it on the Xbox 360 console, we won't show how to connect the Xbox 360 to a network, configure the TVersity settings for optimal performance or show how to share Internet multimedia. If you want to delve deeper into TVersity, then check out the link below.
Add Folder to TVersity Library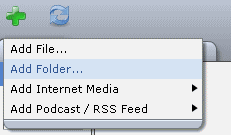 Install TVersity and run the application. It should automatically run the server itself and be configured enough on its own to be detected by external hardware. Click the green + sign and click
Add Folder
. You can click the picture beside this text to show a full size, uncropped picture of TVersity so you know exactly where to click.
Adding content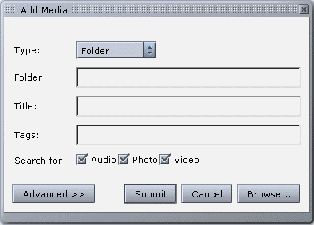 Now click the
Browse
button that comes up and select a folder you want to share. The picture beside this text came out quite dull when it was resized, so if you want to, click it and it will enlarge.
Give the Folder a title and click the
Submit
button. After a few moments (or minutes if you have a lot of media in this folder), TVersity will have added the contents to its library.
Shared Media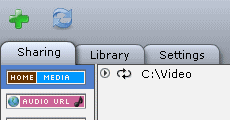 Once media is shared it will be listed under the
Sharing
tab as seen in the picture beside this text. Now let's check the Xbox 360 to see if it detects the server running.
Streaming AVI to Xbox 360 over home network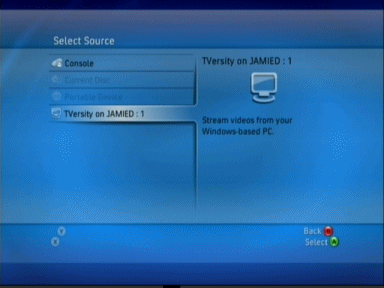 Power up your Xbox 360 console and get to the Dashboard (if a game loads, tap the Xbox logo in the center of your controller and press
Y
to exit to the
Dashboard
). Next, move to the
Media
blade/section on the Dashboard and select
Video
, then press
A
.
Most of the time you will now be asked to select the source you wish to play. If not, if the Xbox 360 picks one for you, then press
X
to go to the
Select Source
screen just so you remember this in future. You should now see TVersity detected across your network if you are connected properly and your Router or firewall aren't interfering somehow.
If it doesn't detect it then the best choice for you is to read our full TVersity guide. Otherwise, select
TVersity
and press
A
.
My Video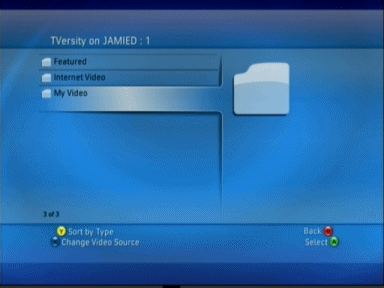 You will have three options now,
Features
,
Internet Video
and
My Video
. Select
My Video
and press
A
.
Folders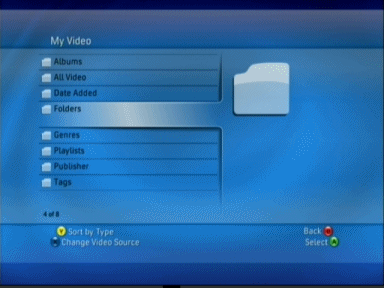 You will now be able to browse through your own shared video content. I find folders are the best way to navigate through your content here. Select
Folders
and press
A
.
Play Video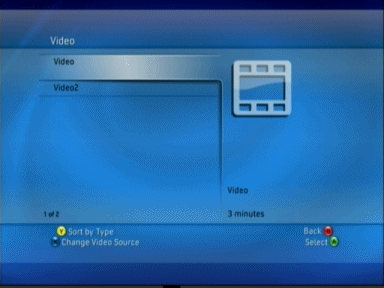 Now go to whatever folder you want and when you load it, TVersity will show you the video available to play in the folder. Select any video and press
A
.
Media Update Prompt?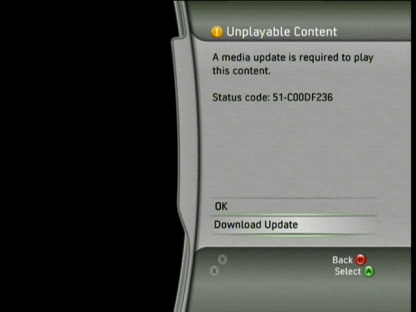 If you are now prompted to download an optional media update, then please go the Appendix A: Multimedia Fall Update 2007 part of this guide for more information. If you receive an
"unsupported"
error even though you are sure after checking your AVI files that they should be supported, then you might need to connect to Xbox Live to check if there are any general Dashboard updates available (you only need a free silver account to get updates).
Main TVersity Guide
There is a lot more to TVersity than we cover here, and that's why we have a main
Stream Multimedia to Xbox 360 using TVersity
guide available at AfterDawn for you to read right now.