How to play MKV files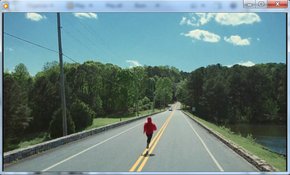 If you have an MKV (Matroska) file and you can't play it, then these instructions can help. Here you will find instructions for Windows playback. You can choose to setup your Windows system to play MKV on almost any player and for almost any MKV file without problem. Alternatively you can opt for an easier option to get playing an MKV file as quickly as possible. Pick an option from below.
---
Options for playing MKV files
Below are the options we have available for playing MKV multimedia files. This list will continually be updated as new software releases are made and more options are available for the popular format.
| | Play MKV files on Microsoft Windows |
| --- | --- |
| | Recommended Option: You can play MKV content in Windows Media Player or DirectShow-based players by installing the correct software. This will guide you through it. Read More! |
| | Easiest Option: VLC Media Player is the easiest and fastest option for playing MKV files because it supports the container, video and audio (usually). Read More! |
---
 Optional Info: What are MKV files?

MKV, or Matroska, is a very flexible multimedia container format. Just like AVI or MP4 files, MKV stores video and audio streams that are either uncompressed, or compressed formats. Unlike AVI, MKV supports embedded subtitle formats too.
It has many advantages over MP4 too, which has native support in Windows operating systems from Windows 7 onward.
MKV files support a wide range of video streams, but the most likely video content to find in MKV files is H.264/AVC content. This video is more often than not High-Definition, either 720p or 1080p, or even up to 4K.
MKV also may contain the newer and still under development h.265 / HEVC video content (as you may have seen x265 in the filename).
To play MKV files you need to be using software that can open (split) the MKV container, and also has the ability to decode the video and audio streams inside either from built-in codecs (VLC Media Player) or from codecs and filters you have installed on your OS (Windows Media Player).
Android, iOS and other mobile/tablet devices also can play MKV files using the appropriate apps if they have adequate hardware (CPU, memory etc).