How to play VOB / IFO / BUP files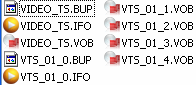 If you have gotten a bunch of files including IFO, VOB and BUP files, then you have DVD-Video files. These are the files directly from a DVD movie. The can be played in a variety of players right from your HDD, but what exactly are they?
VOB
VOB stands for DVD
V
ideo
Ob
ject. It is basically one of the core files found on
DVD-Video
discs and contains the actual movie data, including an MPEG-2 video stream and support audio (MP2, AC3, DTS etc.) In order to view stand-alone VOB files, you need to have a DVD player software that supports VOB playback.
IFO
In video editing, IFO normally refers to a file on
DVD-Video
disc and stands for
I
n
FO
rmation. IFO files basically contain all the information a DVD player needs to know about a DVD so that the user can navigate and play everything properly.
BUP
BUP files are simply backup copies of IFO files on a DVD-Video disc in case of corruption.
How to play DVD files
There are a variety of ways to play these files. However, some solutions are less suited than others. Everybody really should have some form of software DVD player installed.
Media Player Classic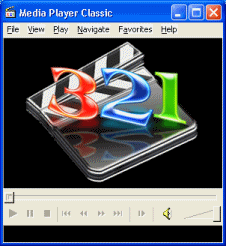 Media Player Classic
can play back DVD files and allows you to navigate through a DVD easily. The best thing about Media Player Classic of course is that it is completely free of charge.
Download it here from AfterDawn
.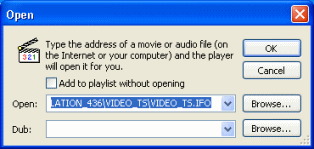 To open a DVD from your HDD with Media Player Classic, click
File -> Open File
, or tap
CTRL + O
. When the open Window shows up, click the Browse button beside the
"Open:"
field.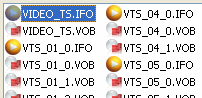 In order to play the DVD, you can to locate the
VIDEO_TS.IFO
file. Other IFO files will work but in order tom play the entire DVD you must select this file and click
Open
.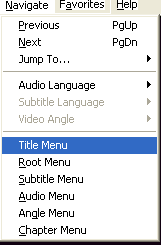 The DVD will begin playing in Media Player Classic. Like any DVD player it will play through copyright notices or trailers (if any) before it gets to the Menu (if any). However, since you have no remote control, you have to use the Navigation drop down menu in order to jump to parts of the DVD.
Software DVD players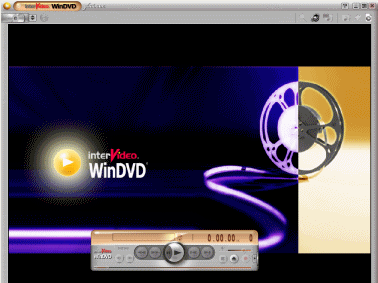 You need to have a software DVD player installed on your computer for the best experience playing back DVDs. They are made especially for DVD playback.
AfterDawn would recommend downloading and installing either
PowerDVD
or
WinDVD
to play back DVD from HDD. Both of these are commercial software packages.
WinDVD
-->
http://www.afterdawn.com/software/video_software/video_players/windvd.cfm
PowerDVD
-->
http://www.afterdawn.com/software/video_software/video_players/powerdvd.cfm
Burn DVD folders
Another option is to burn these files to DVD. If you have a DVD burner (dual layer may be required), then
AfterDawn
has some guides that may help...
Burn DVD folders with
Nero Burning ROM
-->
http://www.afterdawn.com/guides/archive/burning_dvd_with_nero.cfm
Burn DVD folders with
ImgBurn
-->
http://www.afterdawn.com/guides/archive/burn_dvd_folder_imgburn.cfm
How to burn a DVD image or DVD folder with
DVD Santa
-->
http://www.afterdawn.com/guides/archive/burn_dvd-img_or_dvd_folder_dvdsanta.cfm
Version History
v1.0
- 31st of July, 2007 by
Dela