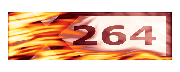 x264 is an open source, free, h.264 / AVC video encoder. It is one of the most advanced publicly available tools for encoding h.264 video. It is also a High Profile AVC encoder, one of very few publicly available. Although it is not an actual format and instead an encoder, many files will use the term "x264" in the filename so it is important to understand how to play files that are encoded with x264.
Better understanding x264
Ok so now that we have seen that the term x264 refers actually to an encoder and not a format such as say
MKV
we should get a better understanding of what type of formats are actually contained when a file refers to x264.
The most popular containers for
AVC
video are at this point are
MKV
,
MP4
,
OGM
and
MOV
and when you have a file that says x264 in the filename you will have one of those 4 previously mentioned formats as the video format.
MKV

MKV
- Matroska's MKV "universal" Container is described by its developers as "the extensible open standard Audio/Video Container." This translates to a multimedia Container designed to support practically any type of video or audio stream you might care to use. MKV stands for Matroska Video. The project itself is simply called Matroska.
(Read More...)
MP4
MP4-
MP4 is the official multimedia container for MPEG-4 video and audio. Although such video can be stored in a number of modern containers, including MPEG-2 PS/TS and Matroska, the development of MP4 is important because it gives hobbyists a replacement for the outdated AVI container which became the standard for MPEG-4 ASP (DivX, XviD, 3IVX, etc,...) video.
(Read More...)
MOV
MOV-
MOV/.mov is a video Container format for QuickTime. The multimedia container file can hold multiple tracks, audio, video, effects or text files. Each Track, regardless of type, has its own digitally-encoded media stream using a specific Codec. QuickTime natively supports AIFF, WAV, DV, MP3, and MPEG-1. Including extensions, QT can also support Ogg, ASF, FLV, MKV, and DivX Media Format.
(Read More...)

OGM
OGM
- Ogg Media (OGM) is a video, audio and subtitle stream Container format. It was developed by Tobias Waldvogel and has features that common AVI formats cannot do.
(Read More...)
Containers, Codecs and Players
Many people who download a file with the extension MKV, MOV, MP4 or OGM will often try to play it back with video player software they have installed on their systems. Most of the time this doesn't work (hence, the reason you are here). While a great selection of players support the playback of these types of files, often the proper
decoders
for the streams contained in the files are missing.
MKV, MOV, MP4 and OGM files contain video and audio streams (many also contain subtitles). The streams are likely compressed and have been produced with an
encoder
. In order to play these streams a
codec
is required.
Codec
, as a word is an abbreviation of
Co
der /
Dec
oder. The video stream located in the files has been "coded" by the source and now it must be "decoded" by the end user who wishes to play it.
The Easiest Method (VLC)

With the VLC player you are actually getting two things; a fine player with support for all files that can be contained in x264-named files, and support for most video and audio streams you will find in an these files. This means that you most likely will not have to install any extra codecs or filters, depending on what your streams are. VLC has native support for files encoded using x264 so it is by far the easiest method.
You can get
VLC for Windows from this URL
.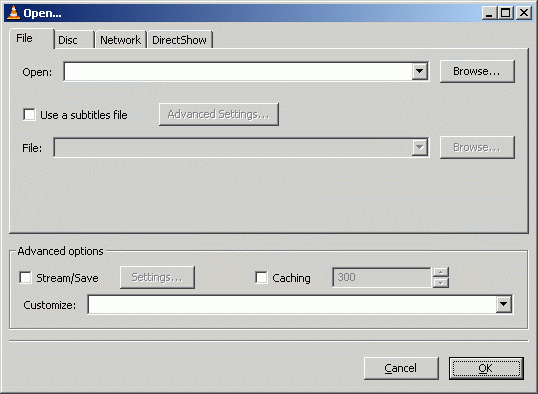 Click
File
and click the
Open File
option.
Now, click the
Browse
button next to the first white line at the top of the window with title "Open.." and navigate through your harddrive for the video you wish to watch and select it. After you have selected the video, click
OK
and VLC will start playing the video you chose.
For other Operating Systems...
Mac:
http://www.afterdawn.com/software/alternative_platforms/mac_software/vlc_for_mac.cfm
Linux:
http://www.afterdawn.com/software/video_software/video_players/vlc_linux.cfm
Other options
There are a few other options however, if you do not want to use VLC or prefer other players such as MPC or WMP.
Media Player Classic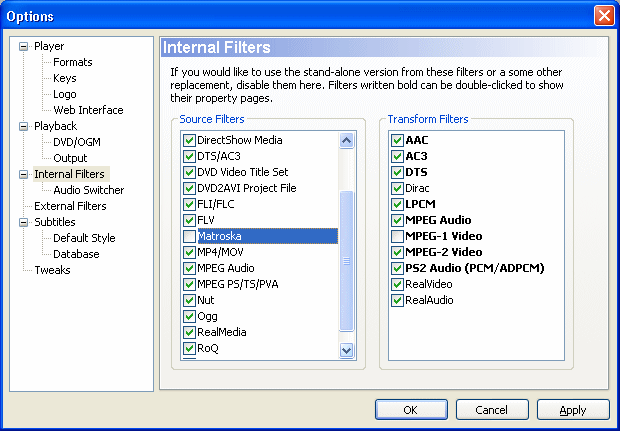 Media Player Classic
is a very powerful, lightweight player for Windows. It looks just like the good-old Media Player v6.4, but has lots of nice extra features. It also can play almost all formats just like VLC but for x264 you will need a little bit of help.
If you already have MPC installed then download
Haali Media Splitter
and install it. Using the defaults is recommended here. After that is done, you can open the file in Media Player Classic and it will playback flawlessly. It is pertinent however, for you to un-check Mastroska from MPC's internal filters, because it is outdated and may cause stability issues. To do so, open
Media Player Classic
and click
View --> Options
. Select
Internal Filters
on the left as shown above and disable Matroska under
source filters.
Download Media Player Classic here:
Media Player Classic at Afterdawn
Download Haali Media Splitter here:
Haali Media Splitter at Afterdawn
Windows Media Player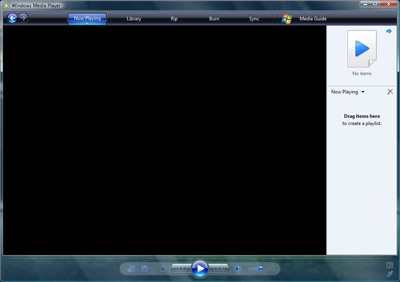 If you are a Windows user than you definitely have
Windows Media Player
installed. If you do not then you can download it here at Afterdawn.
Windows Media Player at Afterdawn.
However, before you can play x264 files you will need to have
FFDshow
installed and configured. Download
FFDshow here at Afterdawn
and follow this excellent guide to configure the filter.
FFDshow install and configuration guide
. At that point you should have no problem playing "x264" files in Windows Media Player.
Finishing up
If you have any questions or problems, please visit
our Discussion Forums
and post them there. We hope this article has been informative and will help you to play your files that have been encoded with x264 encoders.
Version History
v1.0 -- First Version Published-- by
DVDBack23
(31/08/2008)