Split CD Images To Individual Tracks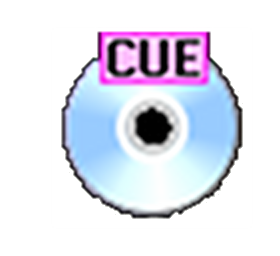 Exact Audio Copy (EAC) may be the best CD ripper available today. Its ability to copy an audio CD as a single file, mirroring the actual structure of the original, allows you to make copies that are as close to perfect as you can get. But as good as these CD images are if you want to make an exact copy, the CUE files required for a media player to know where one track ends and the next begins are supported by very few pieces of software or hardware.
What Are Audio CD Images?
Often times when people think about CD images ISO files come to mind. Or maybe BIN and CUE files from CD-ROMs. Audio images are similar to BIN and CUE files but much simpler. The main thing to understand is that a single file can contain all the audio from an entire CD. This makes them very easy to keep a backup copy. Unfortunately most programs and hardware don't know what to do with the CUE file, making the audio play as one long single track. If you have one of these CD images you can use Medieval Cue Splitter to create the individual files they typical media player expects.
Required Software



If you have a CD Image consisting of a single audio file and a cue sheet you can use Medieval Cue Splitter to extract some or all the tracks to individual audio files. It supports FLAC, APE (Monkey's Audio), MP3, and many other audio file formats.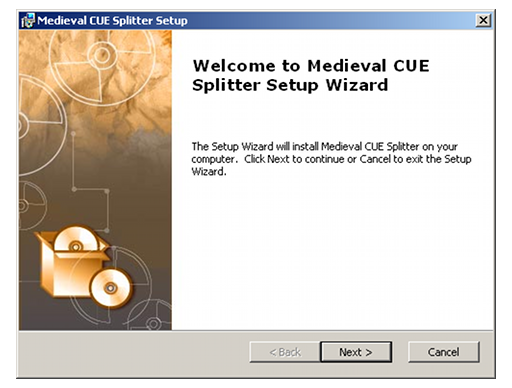 Installing Medieval Cue Splitter
Installation of Medieval Cue Splitter is very straight forward. Simply accept all the defaults and it will complete in no time.
Running Medieval Cue Splitter
Once Medieval Cue Splitter is installed you'll have a Start Menu shortcut you can run it from. You may also be able to simply double-click on a Cue file to open it with Medieval Cue Splitter. Otherwise you can start the program and then dtrag and drop a cue file in to open it.