| | |
| --- | --- |
| Rip Subtitles with VobSub | You are viewing Page 1 of 2 -- Go to page 1 , 2 |
Rip Subtitles with VobSub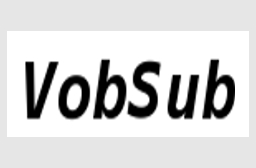 Perhaps the most overlooked subject in DVD backups is subtitles. It's become common for most consumer software to handle subtitles behind the scenes by simply giving users the ability to select the ones they want to keep. But there are still times you may need to get the subtitles from a DVD manually to add it to an existing video file.
VobSub
At its heart VobSub is a tool for ripping subtitles from DVDs and playing them back using just about any software you might use. Unlike many other programs VobSub leaves the subtitles in their default format as images rather than text. This makes it fast and easy to use. If you need your subtitles to be actual text it also includes tools to convert to popular formats like SRT or SSA. Look for the links at the end of this guide for those conversions.
Required Software





VobSub is an extensive collection of tools for ripping, editing, converting, and playing subtitles.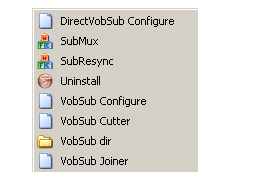 Start VobSub
For ripping subtitles you'll need to select the option on the Start menu labeled
VobSub Configure
. The dialog for playback configuration will open.
Continued On Page 2



On the next page we'll rip the subtitles from our DVD.





Rip Subtitles with VobSub
You are viewing Page 1 of 2 -- Go to page 1 , 2
---