Rip Subtitles
Ripping subtittes is with VobSub is actually relatively simple, but there are a few options you'll want to look at. There are also a number of other options you shouldn't need to worry about. We'll only be covering the basics to keep things simple. Most people will never need to know about any of the advanced options.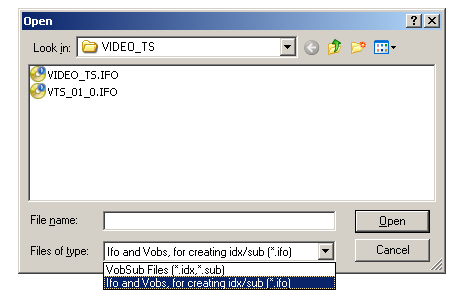 Open DVD Titleset
Use the
Open
button to select the appropriate VTS from your DVD files. You'll want to have the DVD copied to your hard drive before this step. If you're not sure which VTS contains the movie you can look at the files to see which one has the most files. That will almost always be the one containing the main title. Since my DVD has 8 files in VTS 1 (VTS_01_1.VOB - VTS_01_7.VOB) I know it's the right one.
At the bottom of the
Open
dialog is an option to select either IDX and SUB files (ripped subtitles) or IFO and VOB (DVD) files. Make sure the second option is selected or you won't even see your DVD files.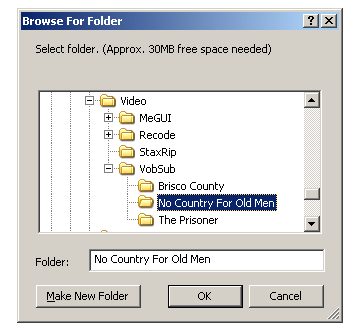 Select Destination for Ripped Subtitles
Once you click the
Open
button the next step is to select the destination folder for subtitles to be ripped to.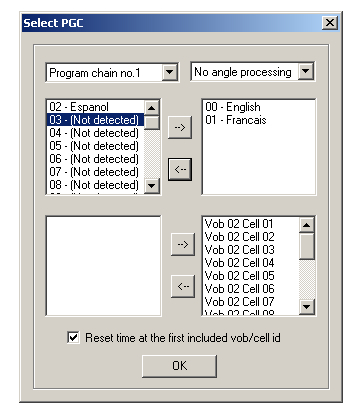 Select PGC
The PGC, or
Program Chain no.
, is a number used to identify different titles within a VTS. This will almost always be 1. Below the program chain selection will be a list of subtitles associated with the one that's currently selected. The subtitles listed on the right side of the window are the ones that will be ripped. Use the right and left arrows to add or remove subitles from the list.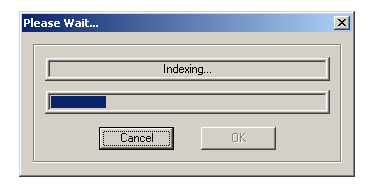 Rip
Once you click the
OK
button the subtitles will be ripped to the directory you selected for the destination. Two files will be created. The first will have an extension of .IDX and contains timing information for the subtitles. The other has an extension of .SUB and contains the images for each subtitle from the DVD files.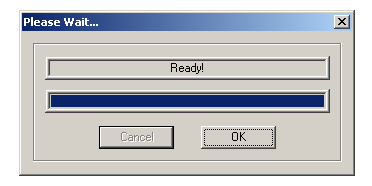 Done
When progress is at 100% you're done and can click OK. There will be one index (IDX) file and one subtitle (SUB) file. No matter how many subtitles you rip they'll all be stored in the same SUB file.
---
Where to go from here

There are a number of different things you may want to do with your subtitles at this point. You can convert them to other formats, make adjustments to match encoded video, or simply play them along with an existing video file.

Convert to SRT
Some programs don't accept image based subtitles like VobSub rips from DVDs. If your application requires text based subtitles the best solution may be to use our guide for Converting Subtitles from .SUB / .IDX to .SRT.

Convert to SSA
SubStation Alpha, or SSA, is another common subtitle format commonly used for anime fansubs. If you prefer to work in this format you should check out our guide for Converting Subtitles from .SRT to .SSA.

Synchronizing subtitles with your video
Sometimes your subtitles won't be perfectly in sync with the video. Maybe you've removed frames from the beginning or converted from NTSC to PAL. Whatever the reason, you should read our guide on How to Sync Subtitles for help.

General subtitle information
If you just need some general information on the common subtitle formats you can find it in our guide titled Subtitle Formats Explained.
Version History
v1.0
Original version by
Rich
"
Vurbal
"
Fiscus