Using SecurDisc to protect important data on recordable media

This article is an introduction to a new technology called SecurDisc, and a thorough manual on how the end user can take advantage of its features. This guide is for everyone who values privacy and data security, but would be most useful to private businesses who have sensitive information that needs constant backup and care, and of course, protection from prying eyes.
What is SecurDisc?

Simply put,
SecurDisc
is a hardware-software solution built to provide features that protect sensitive and important data stored on
CD
or
DVD
media from decay loss, prying eyes and even copying (limited for now). It was developed by
Nero AG
and
Hitachi-LG Data Storage
.
It protects your data in five main ways, see below...
Data Reliability
SecurDisc improves your chances of recovering data from damaged or worn discs. When you create and burn a disc using SecurDisc features, it will utilize the free space left on the disc to store information that will help with the recovery process. Data reliability is very important now that blank DVD and CD media costs a lot less than it used to, but some cheaper discs are very poor in quality.
Password Protection

SecurDisc can protect your entire discs' contents with a password. It uses
AES-128
encryption to protect the files against prying eyes. The password given by the user is passed securely to the drive for confirmation. Any access attempt to password protected content will load up a prompt to enter the password. Once the password has been confirmed, the drive will permit access to the unencrypted content.
Data Integrity Check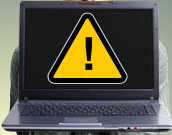 SecurDisc already stores information that may help in recovery if a disc is damaged, but what about CD or DVD media decaying over time? By using a checksum feature, SecurDisc regularly checks the integrity of the data and can warn you if your data is in danger of decay and will recommend backing up the data. This feature cannot be disabled.
Digital Signature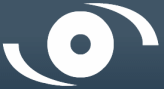 If sending sensitive data to another person, SecurDisc allows you to digitally sign the entire disc so the recipient can check that the data has not been manipulated. The key needed to check the contents of the disc can be distributed to anyone through some other method.
InCD
or
InCD Reader
is required to use this feature.
Copy Protection for PDF Documents

SecurDisc can protect sensitive
PDF
documents against duplication. The copy protection feature allows for PDF documents to be read but not copied or edited at all. SecurDisc will encrypt files and store a key in a copy protected part of the media. A special reader application is needed to read the PDF files. For now, only PDF documents are supported.
Extended information is available on all of the above, as well as instructional examples of how an end user can enforce these features.
Why protect data on CD and DVD?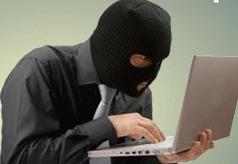 We live in a time when data is more private and important than it has ever been. As such, the criminal world has kept up and prying eyes are always seeking sensitive data they have no business seeing. These days many businesses and even home users have learned to encrypt and password protect important files and folders on their hard drives. However, since the price of blank DVD media is so low now, and the price of blank CD media is even lower, the formats are being used extensively to backup data, rarely with any protection at all.
SecurDisc is a technology that works at both the software and hardware level, making it much more secure than the vast majority of software-based solutions out there for data protection. It is relatively low cost when you add up the hardware and software requirements to use it, and it does not require much skill to make your media as secure as it possibly can.
Minimum System Requirements
MS Windows 2000 (Service Pack 4 or higher); MS Windows XP; MS Windows 2003 Server; MS Windows XP Media Center Edition; MS Windows Vista (32Bit support)
MS Windows Internet Explorer 5.5 or higher must be installed
Microsoft® Direct X 9.0c or higher
1.8 GHz CPU, 256 MB RAM (512 MB RAM for Windows Vista)
Fast hard drive with 7200 RPM and short access time recommended
Free hard drive space for installation of Nero Express and InCD around 80 MB
Graphics card: min. of 8 MB video memory, min. resolution 800 x 600 pixels, and 16-bit color settings (DirectX9 compatible graphics card for Windows Vista)

You also will need to have a SecurDisc-enabled drive. The SecurDisc logo is present on the front of the drive, and on the retail box that comes with it.
LG
Super Multi
drives were the first to offer the full set of security features for SecurDisc and at a very attractive price point.
Visit the LG site at:
http://www.lge.com/
Software Requirements
Nero Express
- This particular guide uses Nero Express, from Nero v.7.10.1.0. SecurDisc is also included in Nero 8.
InCD-Reader
- For Nero 7, InCD-Reader 5.5.2.9 is required.
SecurDisc Viewer
- For Nero 7, SecurDisc Viewer 1.0.2.1 is required.
You must download and install all of the above applications before you will be able to follow this article.
Getting Started
It's time to get started on our demonstration. When you have all of the above software installed, go to the Start Menu folder for
Nero
, and under the Data sub-folder, run
Nero Express
.