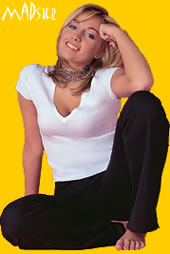 RIAA
emerged to be a winner in yet another lawsuit against P2P networks when federal judge granted a preliminary injunction against now-virtually-defunct P2P network,
Madster
(formerly known as Aimster)
.
According to
RIAA
's lawyers, Judge Marvin Aspen of the U.S. District Court for the Northern District of Illinois ordered last night Madster to implement filtering methods into its service that blocks all illegal music files from its network.
Aimster/Madster had to change its name in beginning of this year, when it lost a separate lawsuit that ruled that Aimster's name violated
AOL
's
AIM
trademark. Company was also well-known because of its founder's daughter, Aimee, who posed as company's official model :-)
Source: Reuters via Yahoo!