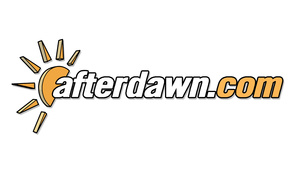 Wow, yet another year has passed and we're once again celebrating our site's birthday. This hobby-project-gone-mad of ours is officially 19 years old as of today.

It is absolutely mind-boggling to think that when our site was launched back in 1999, the most popular search engine in the world was AltaVista, term "social media" meant something like watching TV with your friends in same living room and millions of people were still using modems to connect to the Internet.

During these years, we've seen it all: the good times, the bad times and the absolutely horrific times (bursting of the dot-com bubble wasn't pretty..). But we're still here.

Technologies have changed - we started AfterDawn as a source of information for people interested in MP3 technology and software.. The ways how people consume news have changed: nowadays more than half of online traffic is mobile and social media is the force that drives the traffic to websites.

But over the years, we've adapted. During the past 12 months, we've switched our site to use HTTPS, meaning that all the communcation between your browser and our site is now encrypted and secure. Couple of months ago, we finally launched our official AfterDawn app for Android to make it easier to read our news with your phone.
Read more...
---