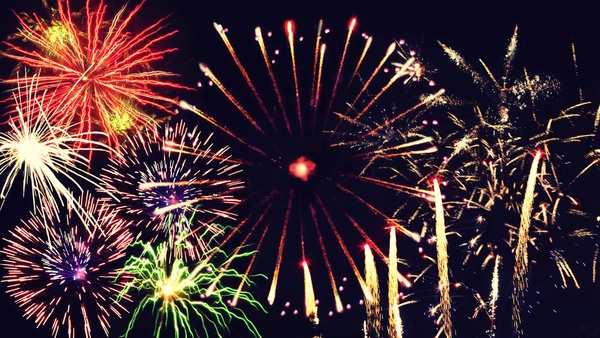 Year 2022 was supposed to be the year when we were planning to get out of the pandemic and get back to normal lives. Well, Russia decided differently and the entire year will be remembered as the year when a new war started in Europe.
Despite the war and horrors of it, tech world had some interesting developments during the year - lets try to wrap those changes up here.
The rise of the artificial intelligence
Since the very dawn of computing history, people have dreamed about the possibilities of artificial intelligence.
Turing test
has existed for decades and every now and then we've heard about the developments in AI research.
But the yeat 2022 as the year when AI finally became part of our everyday lives.
It all started with
DALL-E
in Spring of 2022, when
OpenAI
released its text-to-images AI project to the public. Suddenly, the entire web was flooded with psychedelic images created by the weird artificial intelligence software.
Soon after, in summer of 2022, open source world pushed the envelope further, by releasing
Stable Diffusion
project. An open source project doing exactly the same as DALL-E did: generate images from text prompts, but doing that better and with more customization options.
And just like that, we had academics wondering who might own the copyrights of the AI-generated art. And photographers, stock photo artists and artists wondering whether or not the machine would replace them entirely.
But the big bang was yet to happen..
In late November, OpenAI released its another project.
ChatGPT
took world like a storm, amassing million registered users within first five days and simply grasping people's imagination.
An AI-powered chatbot that understands virtually all known languages and can answer to almost every possible question ever asked was something that nobody would've expected to see.
And now even Google is worried that chatbots, once they evolve and get better, could replace traditional search engines completely - by offering answers, instead of list of links.
Year 2022 was truly the year when AI first time flexed its muscles - and this is just the very beginning. We'll propably see a breath-taking development pace within AI industry - and can test those products immediately by ourselves, now that the cat is finally out of the bag.
Europe becomes the only true counter to the tech giants
Tech corporations have become bigger than most countries. Their influence is so massive that most of the countries simply can't put any limits to them. In the United States, the legislative powers are so scattered among the individual states - and China doesn't have the global muscle to set any rules outside its own country.
So, quite unseemingly, the European Union has emerged as the only true champion of consumer rights in digital world. Like it or not, but the laws enacted by the European Union have started to shape the entire tech world in recent years. It all started with the
GDPR
, giving people back the right to their own data.
During the past year, EU has gotten more ambitious.
We have all heard about the EU legislation that
forces Apple to finally start using USB-C
with its iPhone models. While the requirement only applies to Europe, it is obvious that the decision will shape the world globally: no company would bother using their proprietary ports in other parts of the world, if you anyway need to follow the common guidelines in Europe.
While all the focus has been on iPhone, the legislation - IMO - has bigger effect on laptops. It finally forces laptop manufacturers to use universal, standardized charging port. By now, I probably have more old proprietary laptop chargers in my drawers that cell phone chargers.
Even bigger cha in looming in the horizon: EU's
Right to repair
intitiative will force all electronics manufacturers, wheter they build phones or fridges, to ensure that their products can be serviced in future - and force them to allow regular consumers to service their own devices, too.
Linux is finally a gaming platform
One of the "sleeper" hits of 2022 has been
Valve's
Steam Deck
.
Steam Deck is basically a PC, running of Linux, crammed into a handheld gaming console shell.
And it has been popular beyond any prediction: it took Valve a year to fulfill the preorders until they could finally start shipping the devices in real time to new customers.
Its popularity has made one massive change to the gaming world: now, a year after its release,
the majority of most popular titles
available through Steam store can nowadays be played on Linux, thanks to Steam Deck's popularity.
Steam Deck allows Windows games to run on Linux by utilizing an emulation framework called
Proton
. As Proton is open sourced, it means that even Linux users running a custom-built own Linux desktop can use it to run Windows games - on Linux.
Lots more: Android world is divided, chip shortage is finally easing, crypto collapsed, ...
Tons of other important events happened during the year 2022, too.
One of the most interesting ones was the fact that Android world is now split: some manufacturers started embracing long-term updatability of devices, while others stick to the old model of providing updates only for a year or two.
If customers decide to back the manufacturers that are willing to provide updates longer, this might change the Android landscape quite dramatically during the upcoming years.
To be able to use your phone for longer time also fits nicely with the EU's vision of right-to-repair, so these two developments might very well support each other.
And yes, the dreaded chip shortage seems to be finally easing, too. Not quite over yet, but easing. Unfortunately the inflation is taking its toll at the same time and it seems that while availability of chips is getting better soon, the consumer demand for products is waning.
Last, but not least, I must mention the collapse of the crypto days. This might be just a breather for crypto currencies, but the year 2022 was truly a dark one for those who had heavily invested into crypto business.
Happy new year 2023!
Sure, I probably left out tons of important stuff that happened during the year 2022. But these topics were the ones that defined the tech year 2022 for me, personally.
Anyway.. I wish very happy new year 2023 for all of you!
Best,

-Petteri Pyyny, webmaster
AfterDawn

twitter: @pyyny